Over the years, things sure have changed at this blog. It's become more and more vocal, less ephemeral, more wordy, less about cute things, less nervous, more me.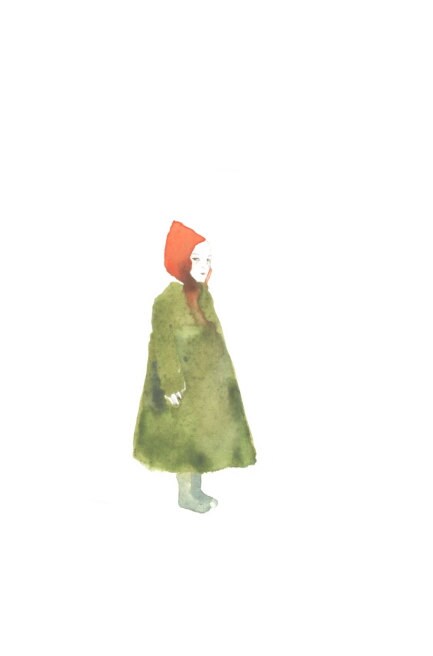 While I'm still processing how much and what kind of content I'm comfortable with, I feel like I'm well on my way to getting my bearings.
A few years ago, I wouldn't have thought twice about promoting artists and vintage sellers and herbalists who's stuff I used and liked. Now I wonder.
From shameless self-promotion (Something I feel I've always been rather terrible, yet feeling like I'd rather be
too
modest, than overly-confident, or self-absorbed.), to giving shout-outs to friends, family, blogs, or independent sellers I like, I feel I'm treading a fine line on inspiration vs. consumption.
And yet. I feel like I make it very clear that I believe in looking at one's consumption is an important part of a meaningful, alternative, radical life, I spend relative little money on
things
, I buy local, used, I mend, fix and make...
What I'm trying to say is, if you see something here you like, think about how much you might want it, need it, how practical it is, how much joy it'll bring you how fiercely you'll love it in times to come. Think about what else that money could buy. Good food? Something you need more? Something
someone else
might need more?
If you have to buy, buy wisely. Buy what you love. Buy from artists and independent sellers. Buy according to
your
tastes and not someone else's trends.
So now that we've got that "this is an ad-free blog, or is it?"-thing covered, I wanted to give a shout-out to an amazing artist who's work I discovered through etsy-trawling recently and who's art, I'm not kidding, looks like it's from my dreams.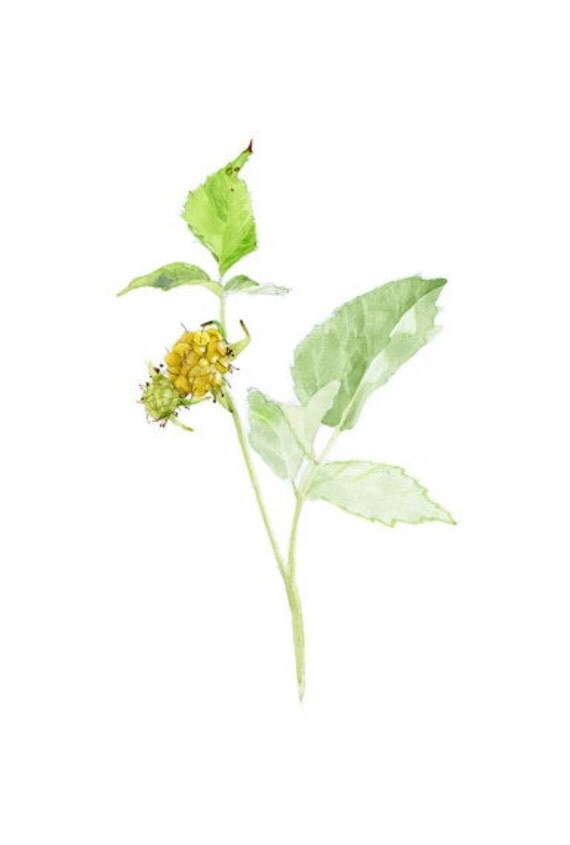 There's something about
Olga's
paintings that reminds of my childhood in the 80s (yeah, the other side of the 80s aesthetics!), of Slavic melancholy, endless days at the summer house, of half-forgetten ideas, dreams, Japanese books...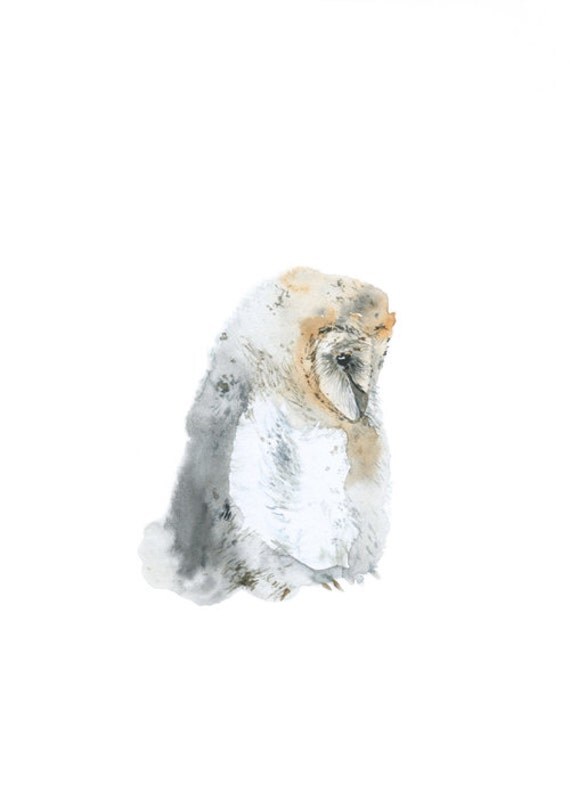 Her prices are almost as amazing as her work and though I never invest in decorating my home (pretty much all of our stuff is whatever was free/available), I figured getting a few of these cards would be okay.
Over the years I've gathered a mighty, if small, selection of artworks that has a rotating display in our few little rooms. Not being a minimalist, I definitely have more art than I can expect to hang at any given time, yet small wonders like these are to me what really makes a house a home. From postcards, to print, to paintings, sometimes they've been the only permanent thing I've owned and therefore they represent my own space to me much more so than furniture, or vases, blankets and other more three-dimensional things.
I don't know about you, but I feel totally different from buying art than buying clothes and accessories.
True, I'm still buying things,
but
I feel like I'm investing in something less tangible, more lasting, less vain.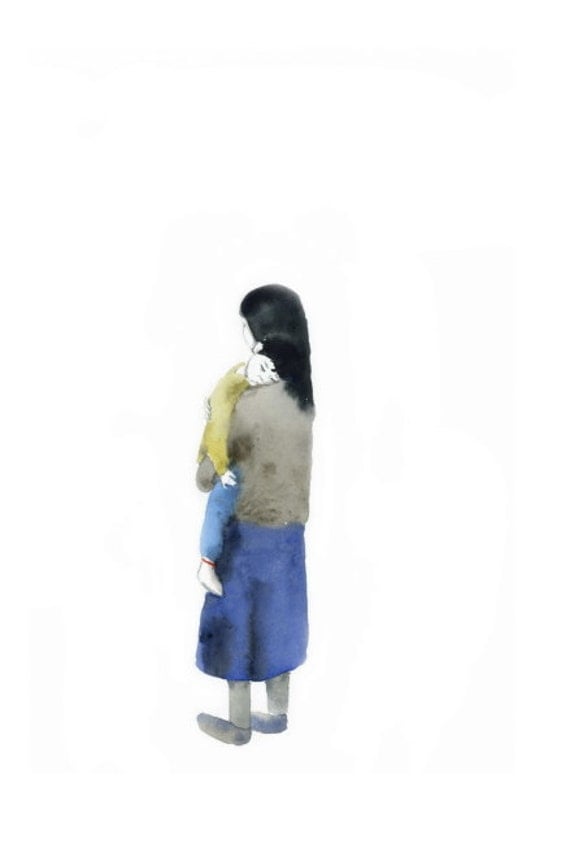 For a dollar fifty, plus shipping, I get to dive into this etherial world. Somehow, even though they're a little more minimalist, a little more washed out then I'd typically go for, these pictures feel like a forgotten part of my own imagination.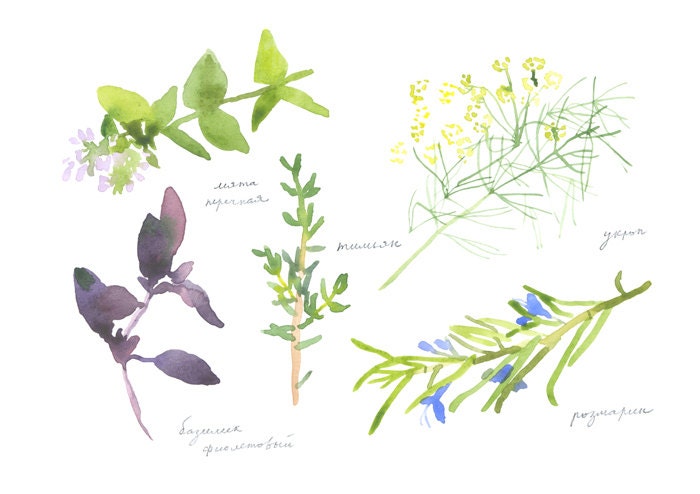 And don't worry, I've expanded my matching grant program of clothes shopping to all "frivolous" purchases. For the price of these cards, a non-profit entity of which I shall blog another time received the same amount.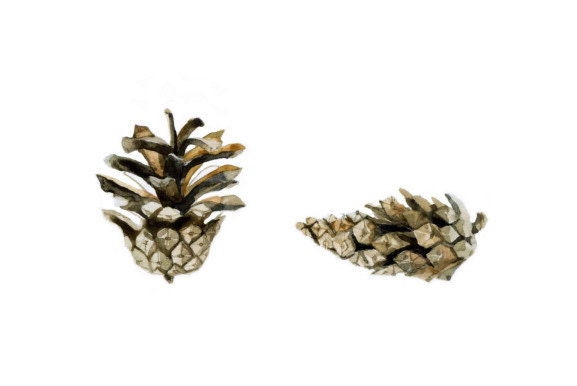 After all, what's the point of collecting pictures and pieces of nature, if your dollars can't also go towards protecting it?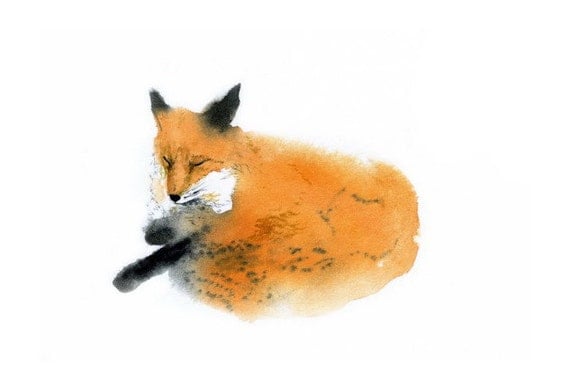 Tell me, who's art are you admiring?