I can hardly wait for that feeling of freezing off your butt while still trying to stay true to your own extremely stylish self. This is what I'm looking forward to experiencing in about six hours.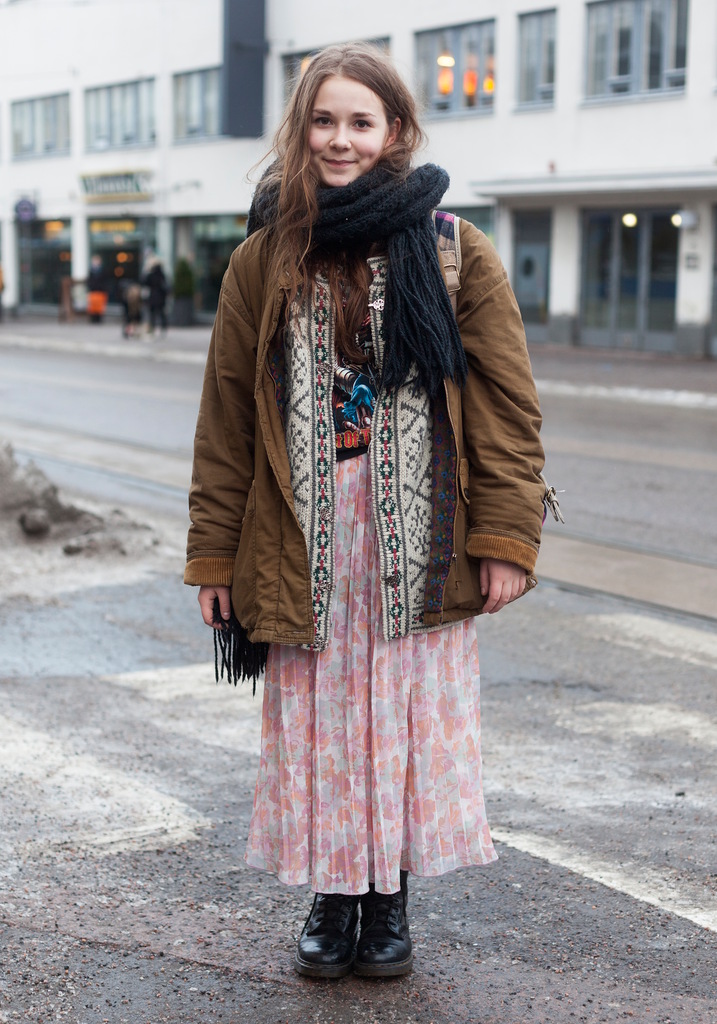 There's something special about my old stomping grounds, some form of arctic madness channeled into creative dress.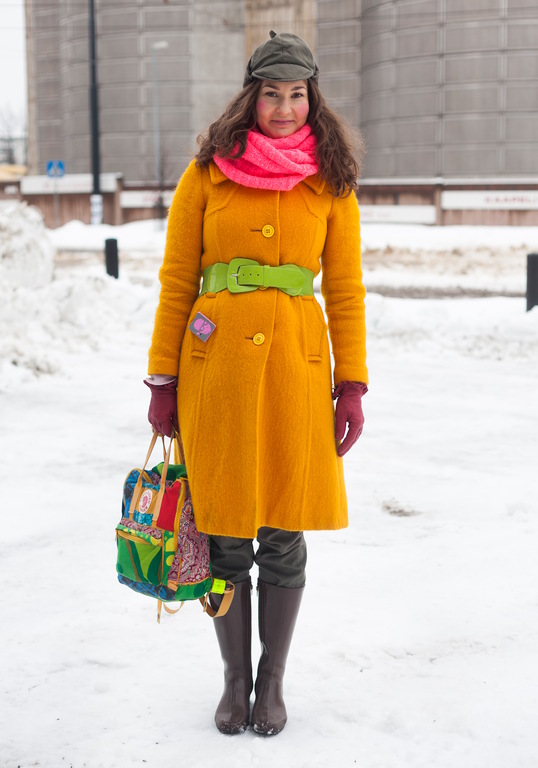 I don't really care what New York City, Paris, or Milan have to say when it comes to style, but I will always keep my ear to the ground to listen to the murmurs of these lands of alternating endless nights and endless days.
See they speak to my own heart clear as a sunny midwinter day. They speak of:
Crazy flea-market layers.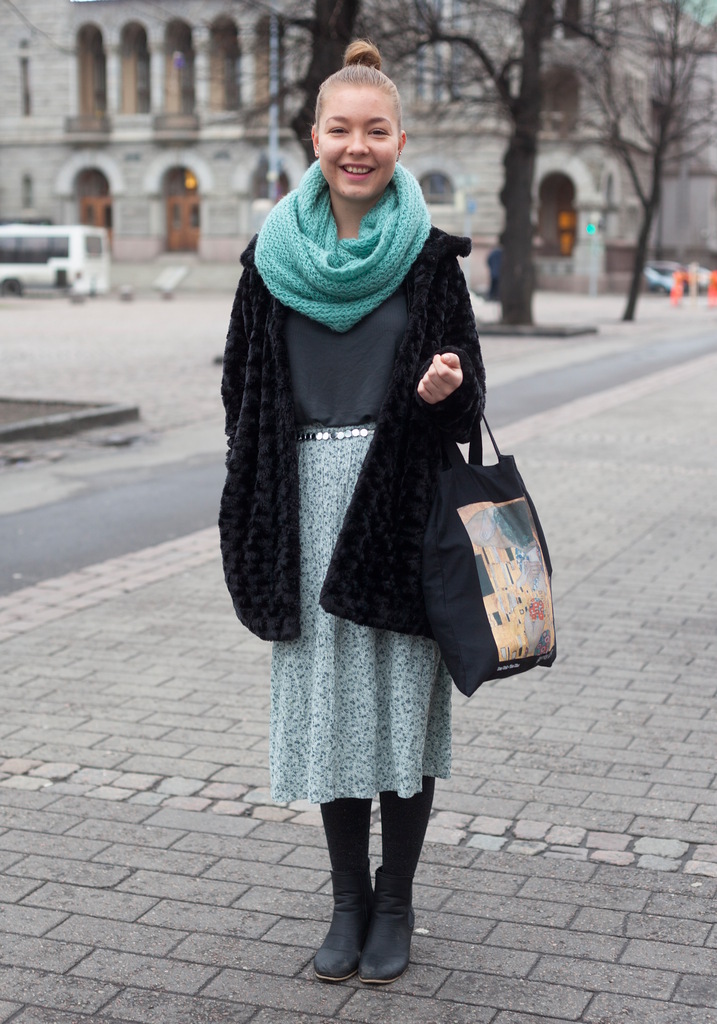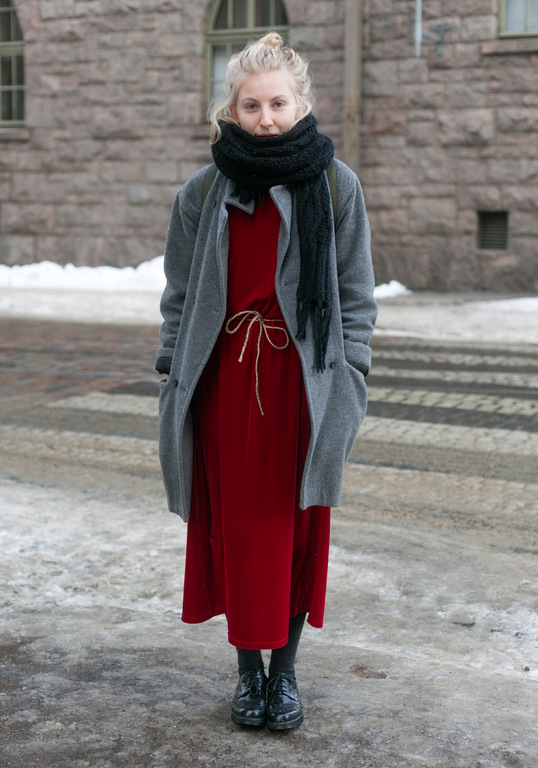 Dashes of mad color.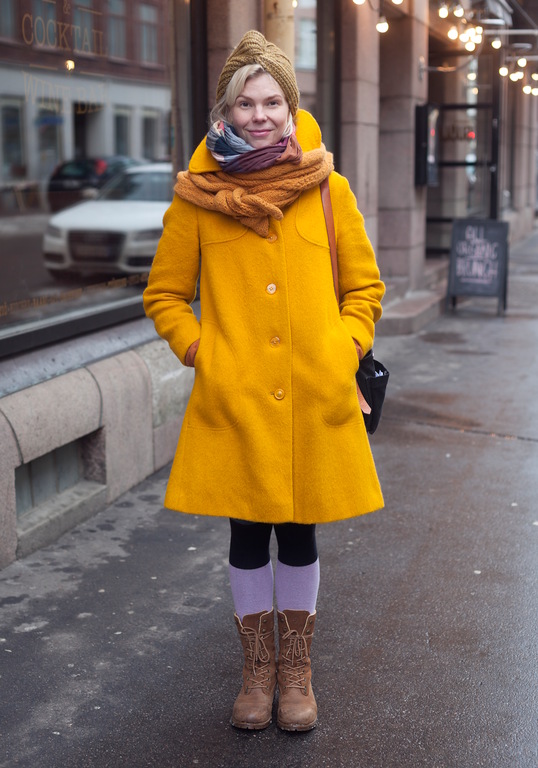 Scarves bigger than your head.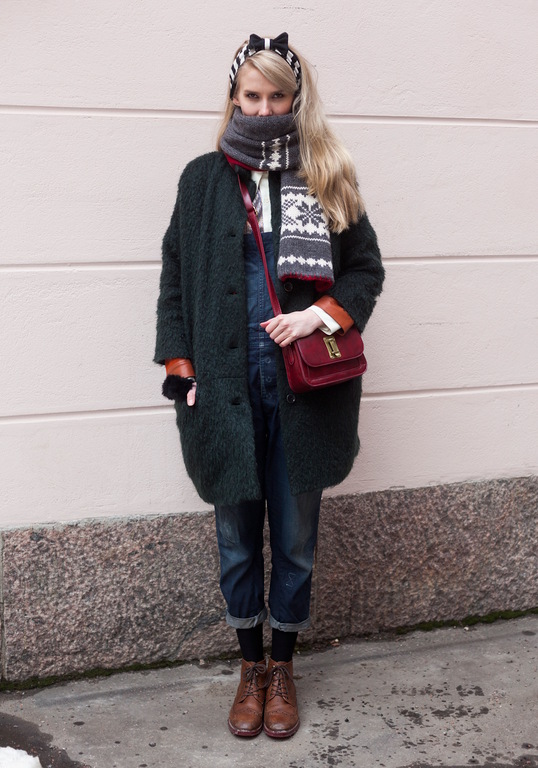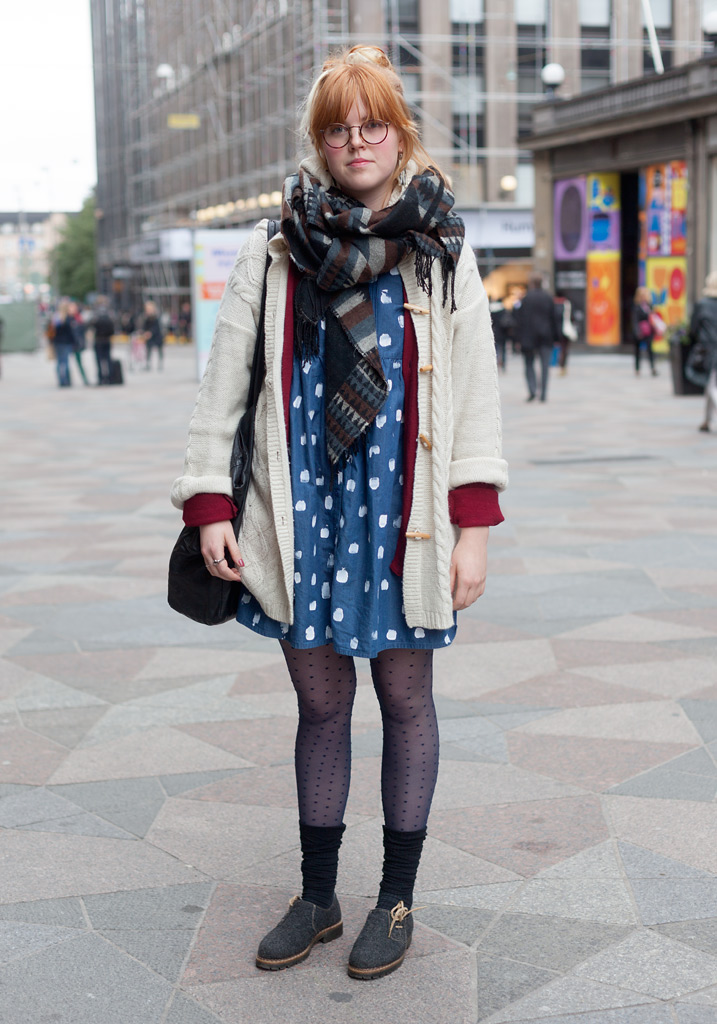 Sensible shoes for slipping on icy/slushy pavement.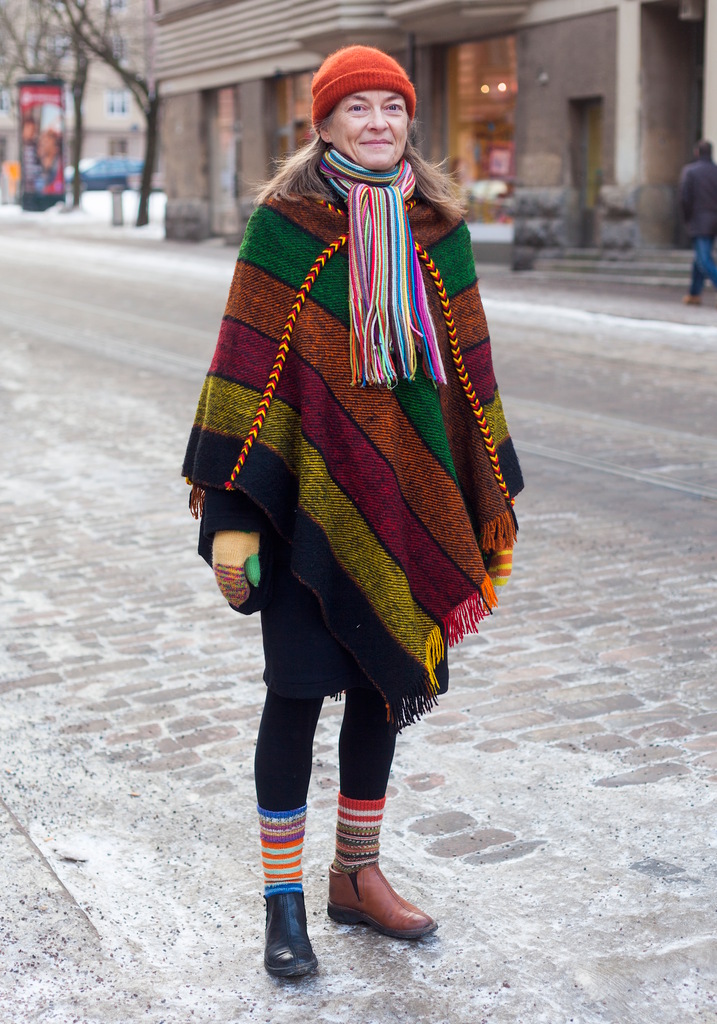 Dressing like a white winter wraith.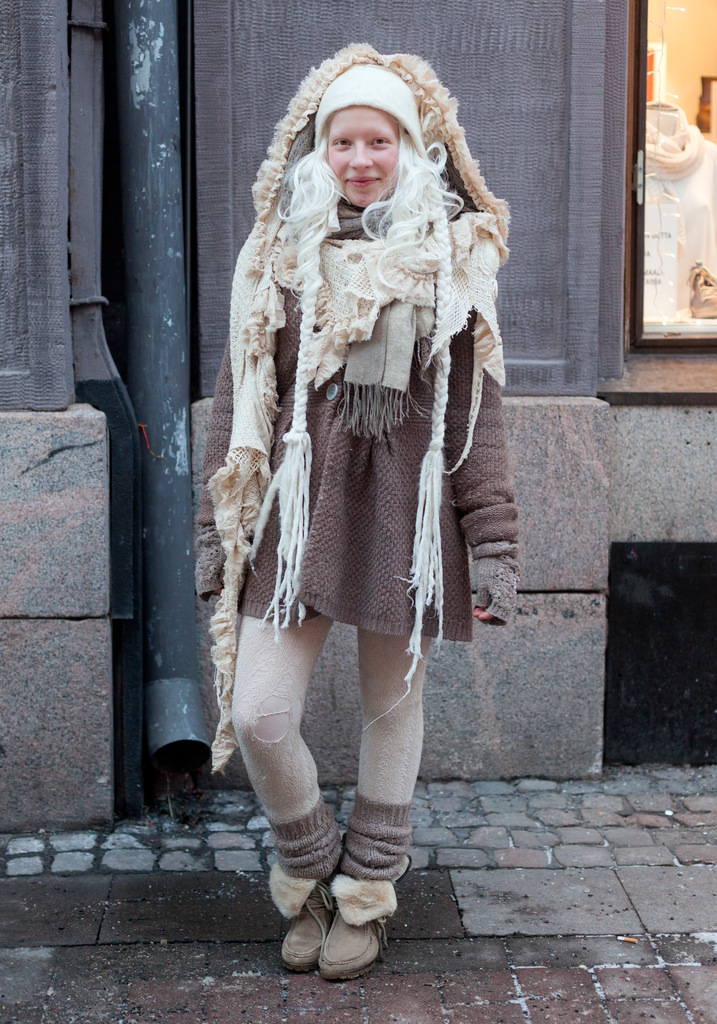 Dressing like you
don't
live in the third most ass-freeziest country in the world.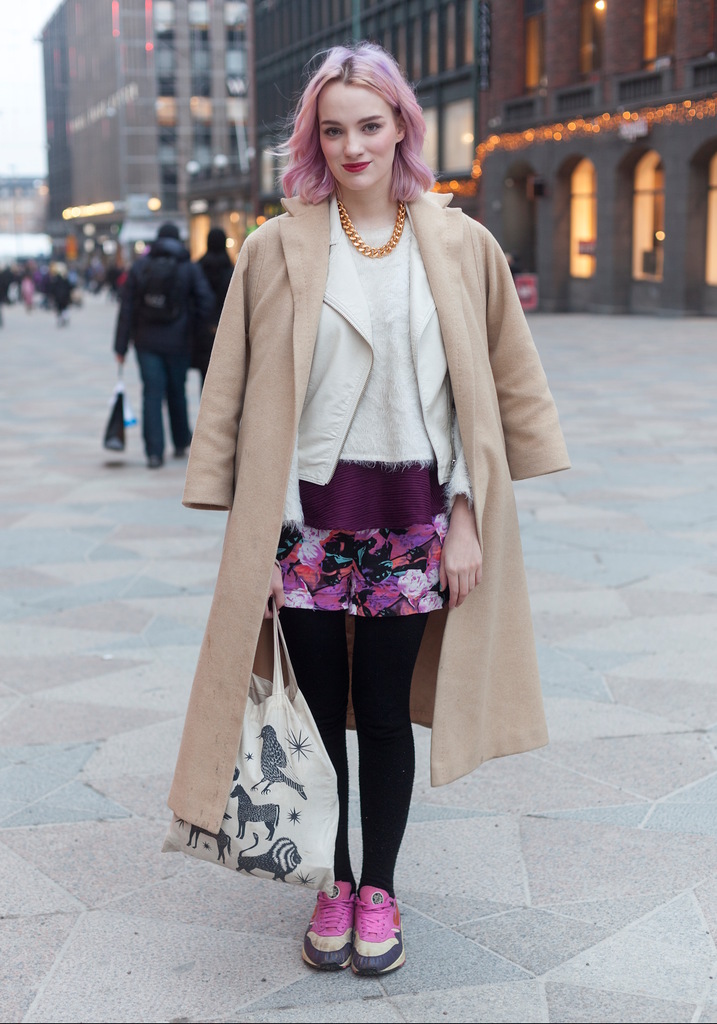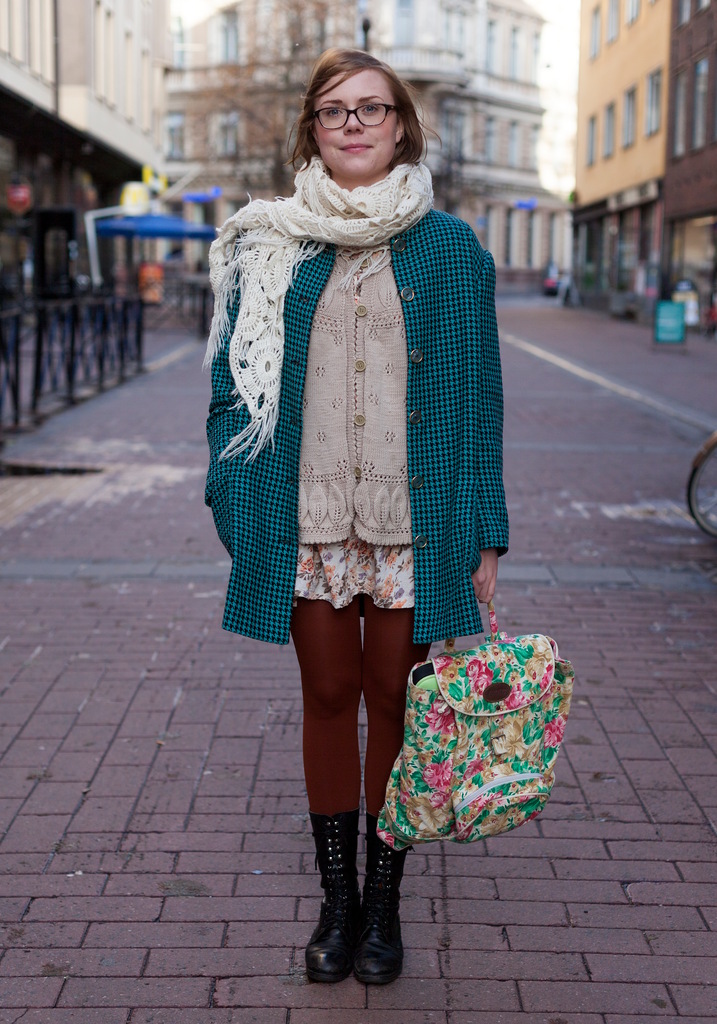 Trying to make the best of an ass-freezy situation.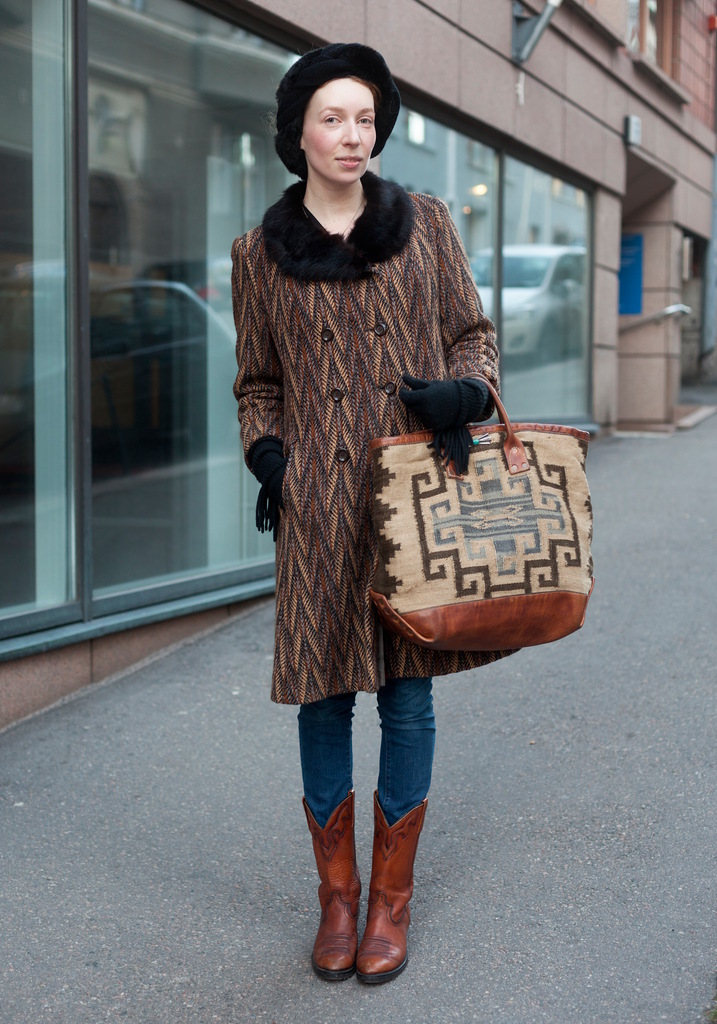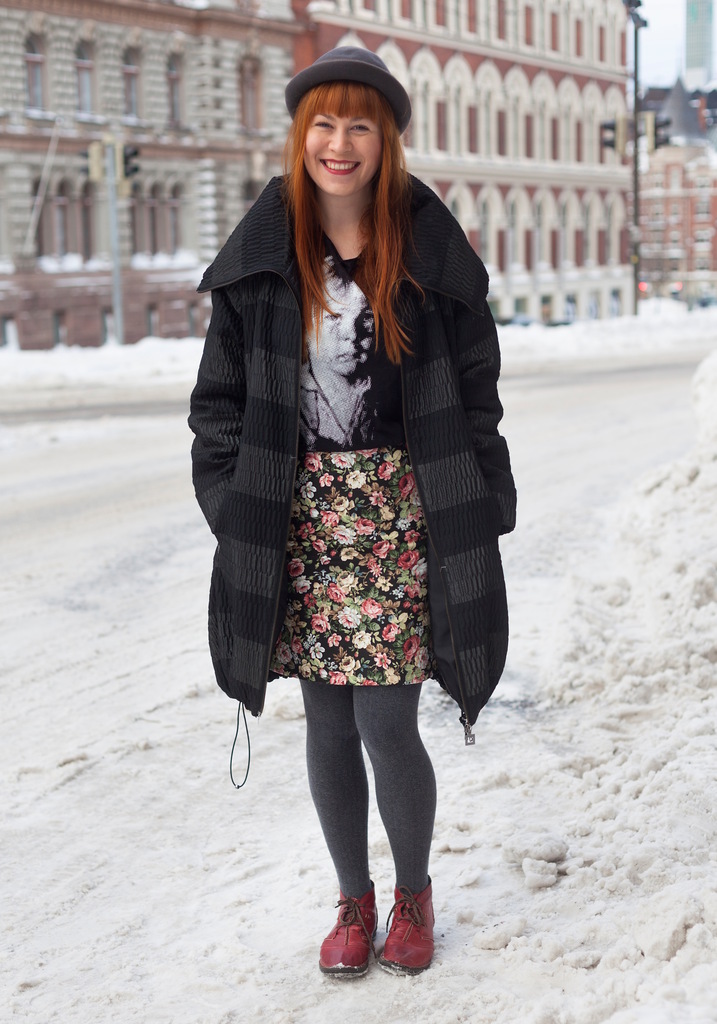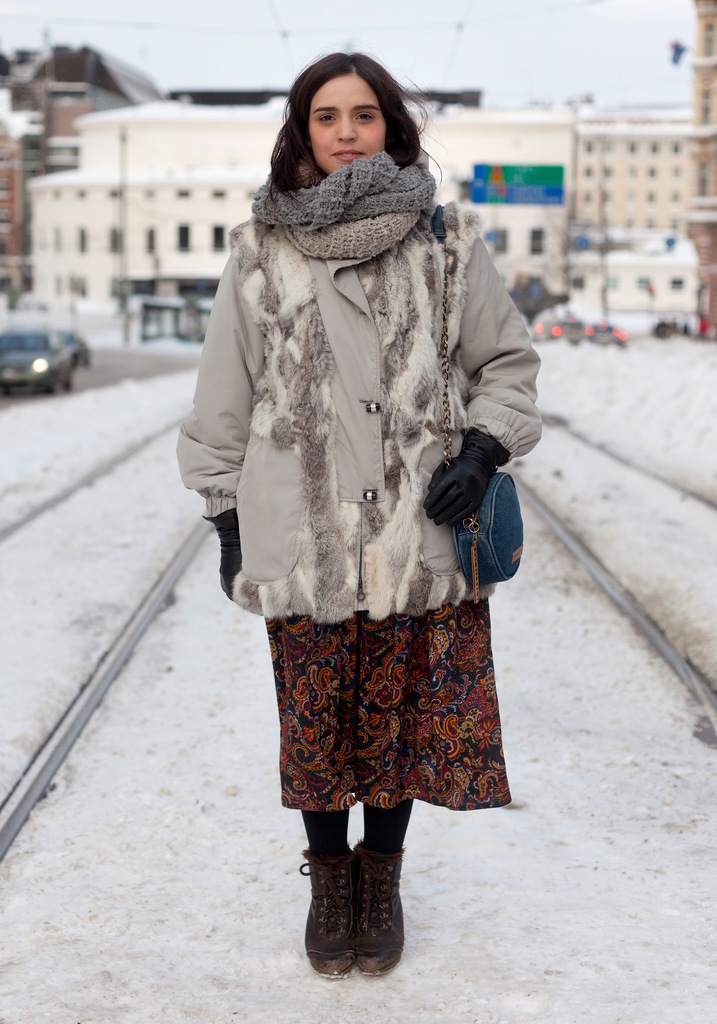 Having the only legit reason ever to wear (secondhand) fur. Possibly.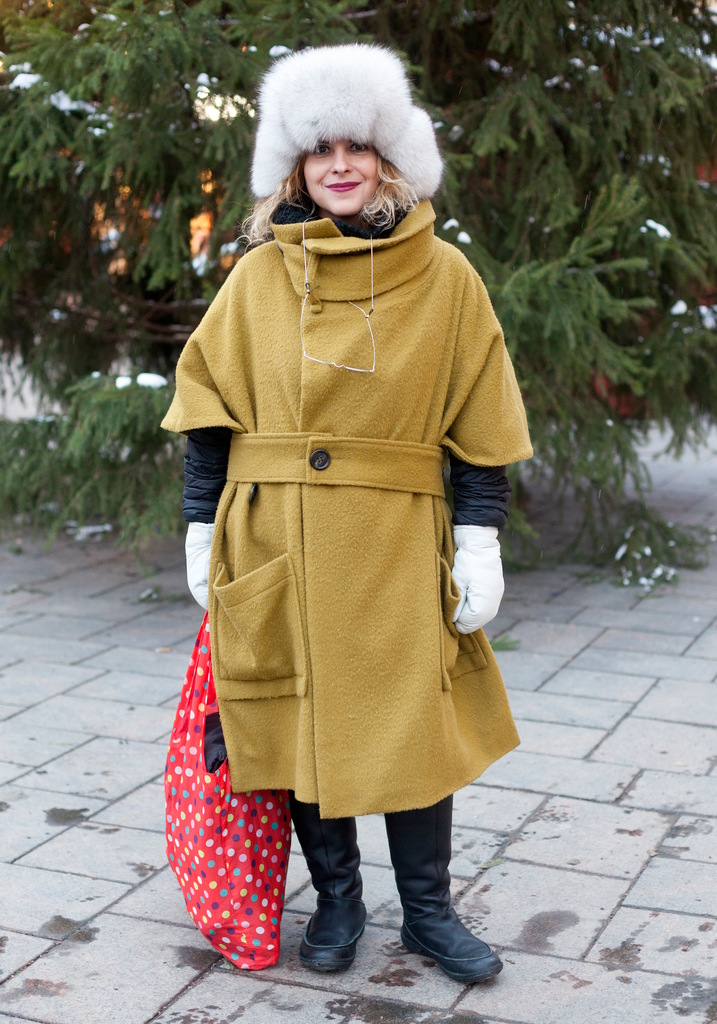 How do you think you'd fare in -20℉ weather?
all images from the utterly original street fashion website
hel-looks.com