Originally, I was going to say something like "can we just talk clothes for a moment?", like this isn't some sort of semi-conscientious, anti-consumerits hippie blog. Because, to be totally honest, lately I've been thinking about clothes a lot more than usual. It seems that I'm facing a few continuously irritating, if minor problems, all relating to my wardrobe, and all somewhat contradictory to each other.
As I may have mentioned before, based on how I dress, people seem to think that I spend an inordinate amount of time on sartorial musings and dressing. Sadly, this is not the case.
The older I get, the more of my clothes pleasure seems to be vicarious. I like to look at them, enjoy their beauty, find others whose style I admire, but I'm having a harder and harder time to get really excited about actually wearing and buying things.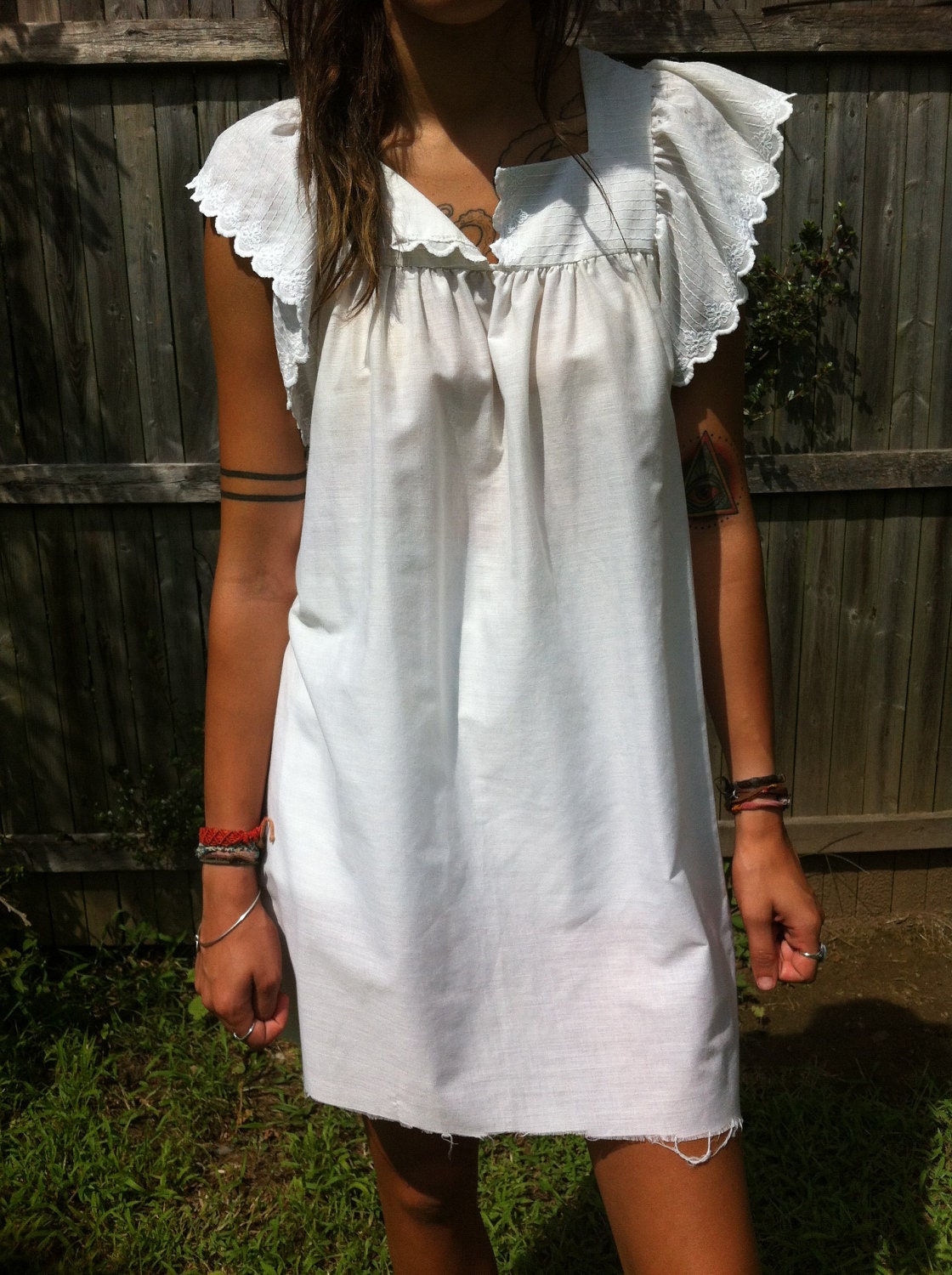 This is not necessarily a bad thing. I already have a over-crowded wardrobe, full of delightfully clashing items, flowers upon flowers, pattern heaped on crazy pattern. If I were cut off the world now, I would be well-dressed, warm and floral-clad well into my 80s. This might actually be a small part of my current clothes dilemma(s): I don't have a lot of good, basic, simple clothes. I have things that other people might wear for a special occasion (if the special occasion was a hippie festival, a boho gallery opening, or ren-fair), or let's face it, a costume.
The solution to this, appears not to be for me to go out and buy said, good, basic clothes. I don't wear them, I'm a chronic over-dresser. Maybe it's because I grew up in the theatre, maybe it's because I was Marie Antoinette in a past life, who knows.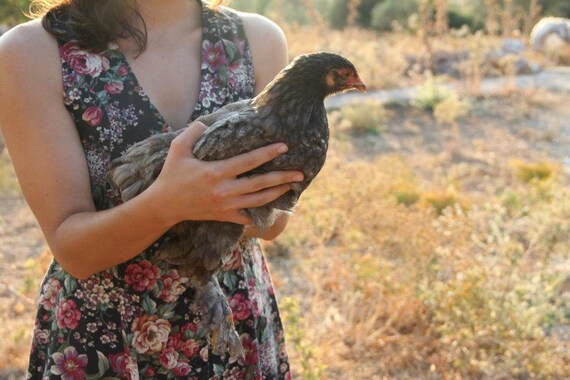 Because of this, many of the pieces I own are somewhat incompatible with my lifestyle. Not that gardening, crafting, cooking and harvesting have to be unstylish pursuits, but it does help if you can get pretty down and dirty. I definitely don't try to save my clothes from a ruff-and-tumble existence, but there's a limit to how crazy I'm willing to look pulling up beets. Needless to say that there are things in my closet I've worn only once, never, or perhaps once a year.
Yet I continue to add new items to my wardrobe. And, instead of dreaming of something different, my eye is drawn to the same dear, old things time and time again. I certainly do not need another flowered dress, another soft cardigan, or awesome vest.
In some ways knowing what you love is an amazing thing. It's a sign of maturing tastes, of becoming yourself. But it can also feel like stagnation, sticking to safety rather than exploring. If clothing is a form of self-expression akin to journaling, drawing comics, or arranging flowers, might sticking with what you love also be a lack of inspiration?
When Missa recently
posted on
feeling comfortable in your clothes, I surprised myself by realizing that while yes, I basically love anything girly and feminine, prairie dresses and all, lately I've also been feeling the draw of a simpler style.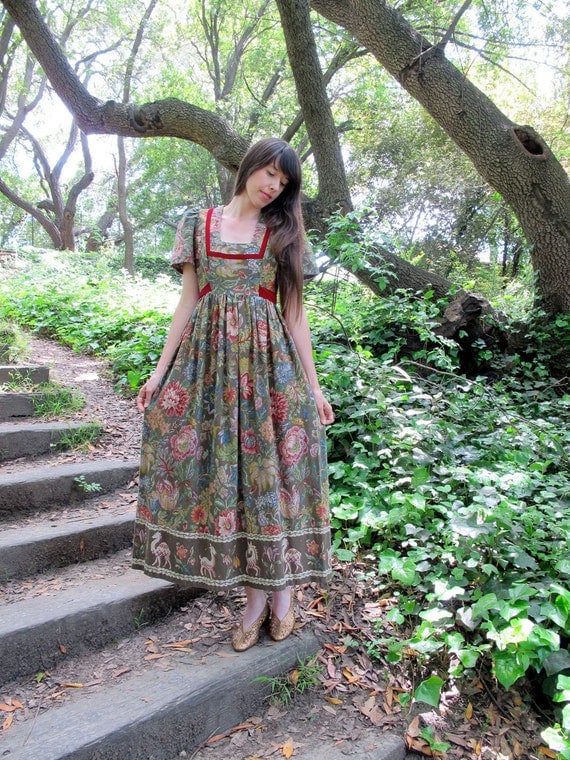 In fact, I almost purchased the dress below from its seller on Etsy, after searching for fall clothes under "brown rust dress 70s", envisioning a simple necklace, tights and boots. Only to realize that "Wait! I have green and blue hair and I'd look like a mermaid on the first day of school."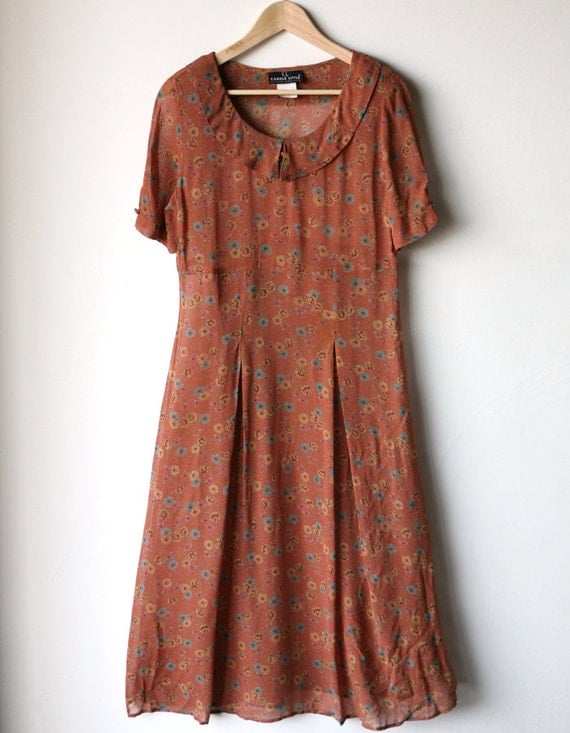 Still, I felt stirred by a sudden onslaught of inspiration. Yes, I want to dress more plainly, with smaller touches of interesting details. I'm obsessed with the typical fall/winter colors suddenly, the browns and reds, the heather grays and mossy greens. Ideas appear of certain, perfect pieces, I feel like I need.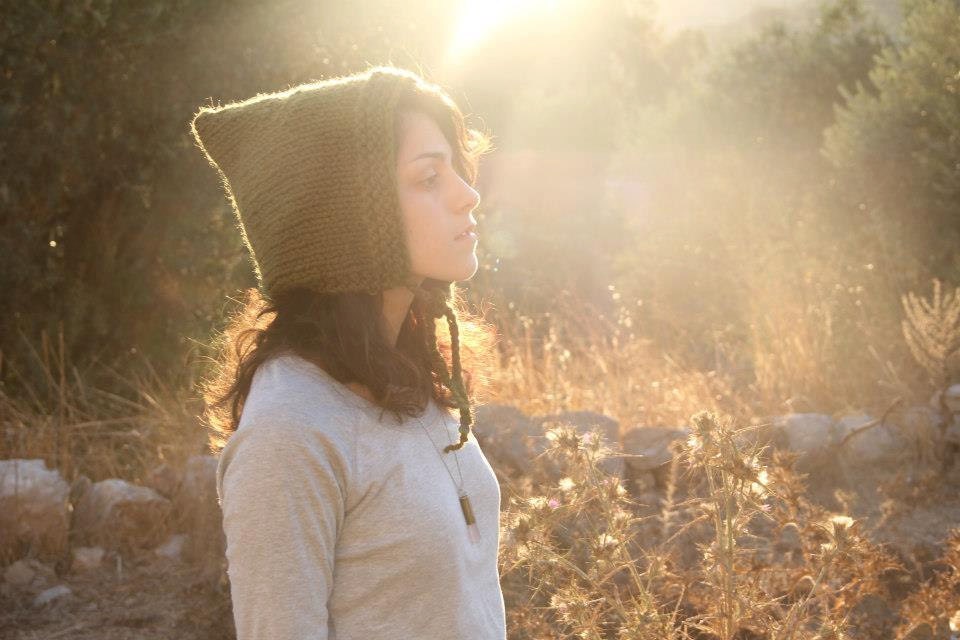 A red and white polka-dot maxi skirt. White, crisp, school-like, impossible to keep clean, blouses. Everything night sky.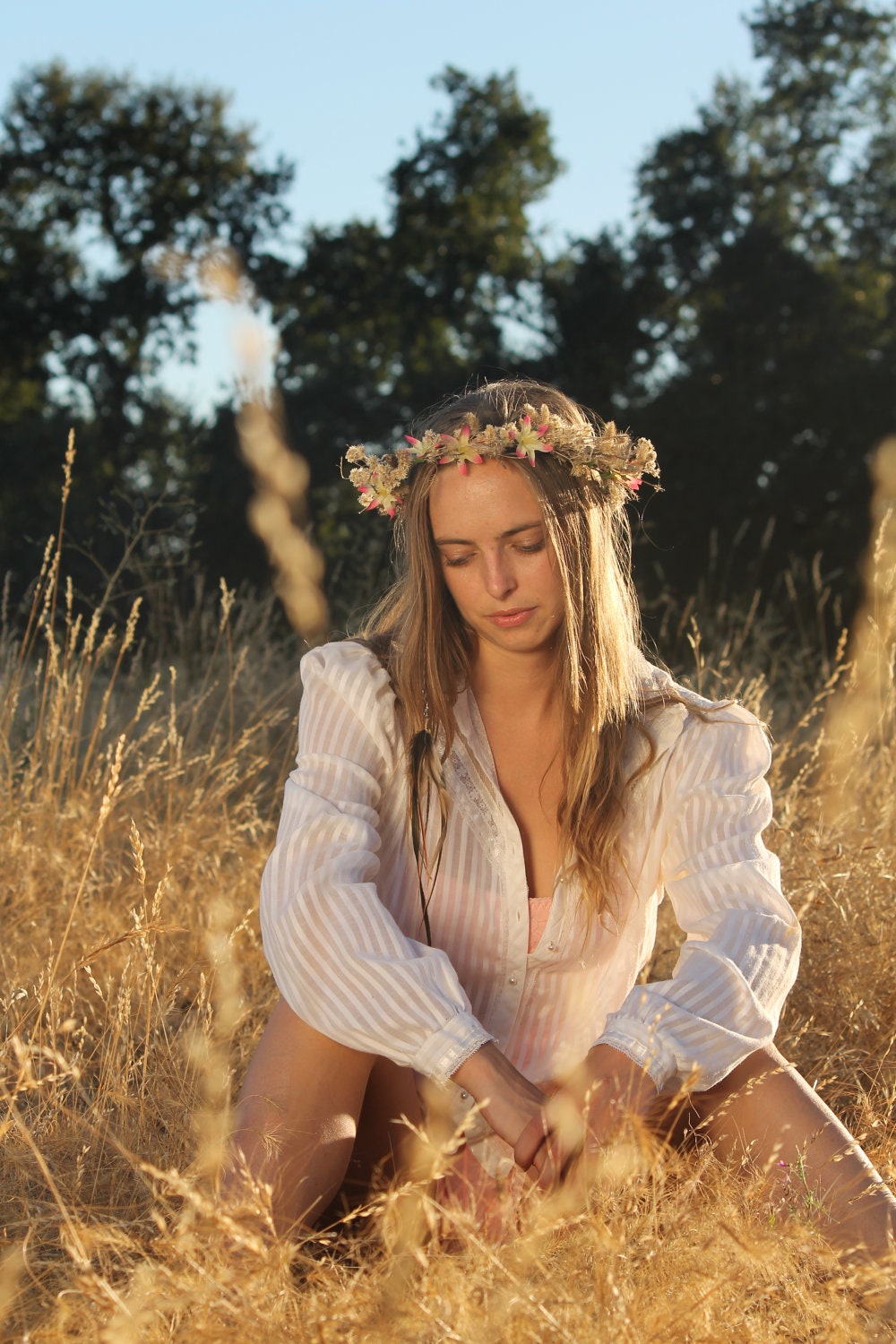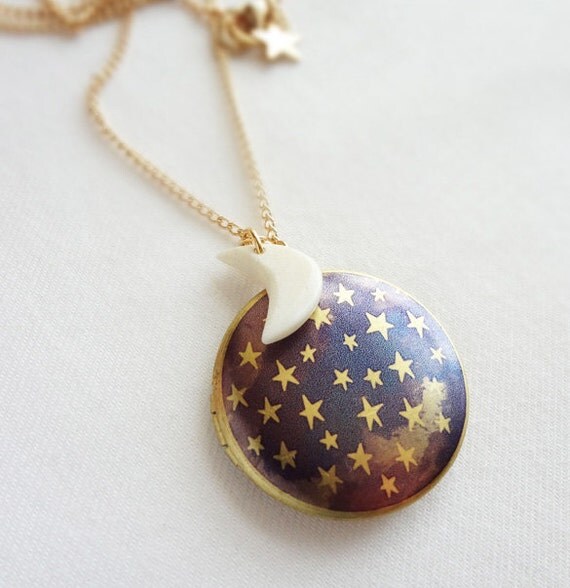 My initial response to such a flow of inspiration, of course, is to buy stuff. Surprised? Don't be. In spite my pronounced dislike of consumer culture, I'm actually the consummate acquirer of...well, things.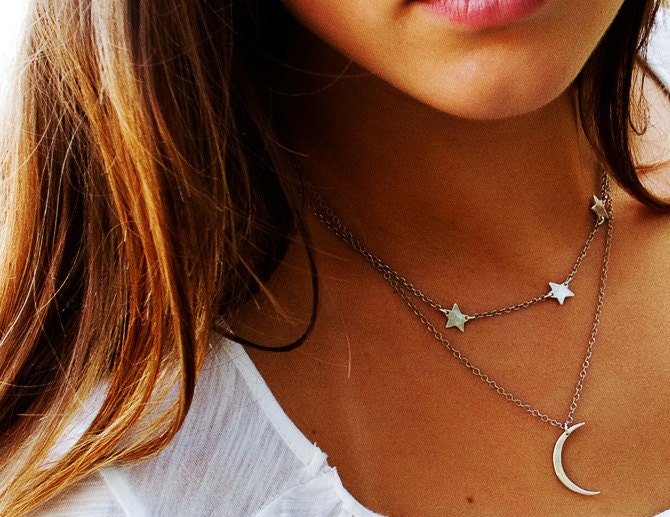 Just because I don't shop in box stores, or even hipster boutiques, doesn't mean I don't buy a fair amount stuff each year. In fact, like many thrifters, I fear I buy more stuff than I would if I had to pay conventional prices (this in spite the fact that those prices are ridiculously low for manufactured goods). If I had to pay twelve bucks for each top I get, instead of a dollar, I'd get a lot fewer tops, for sure.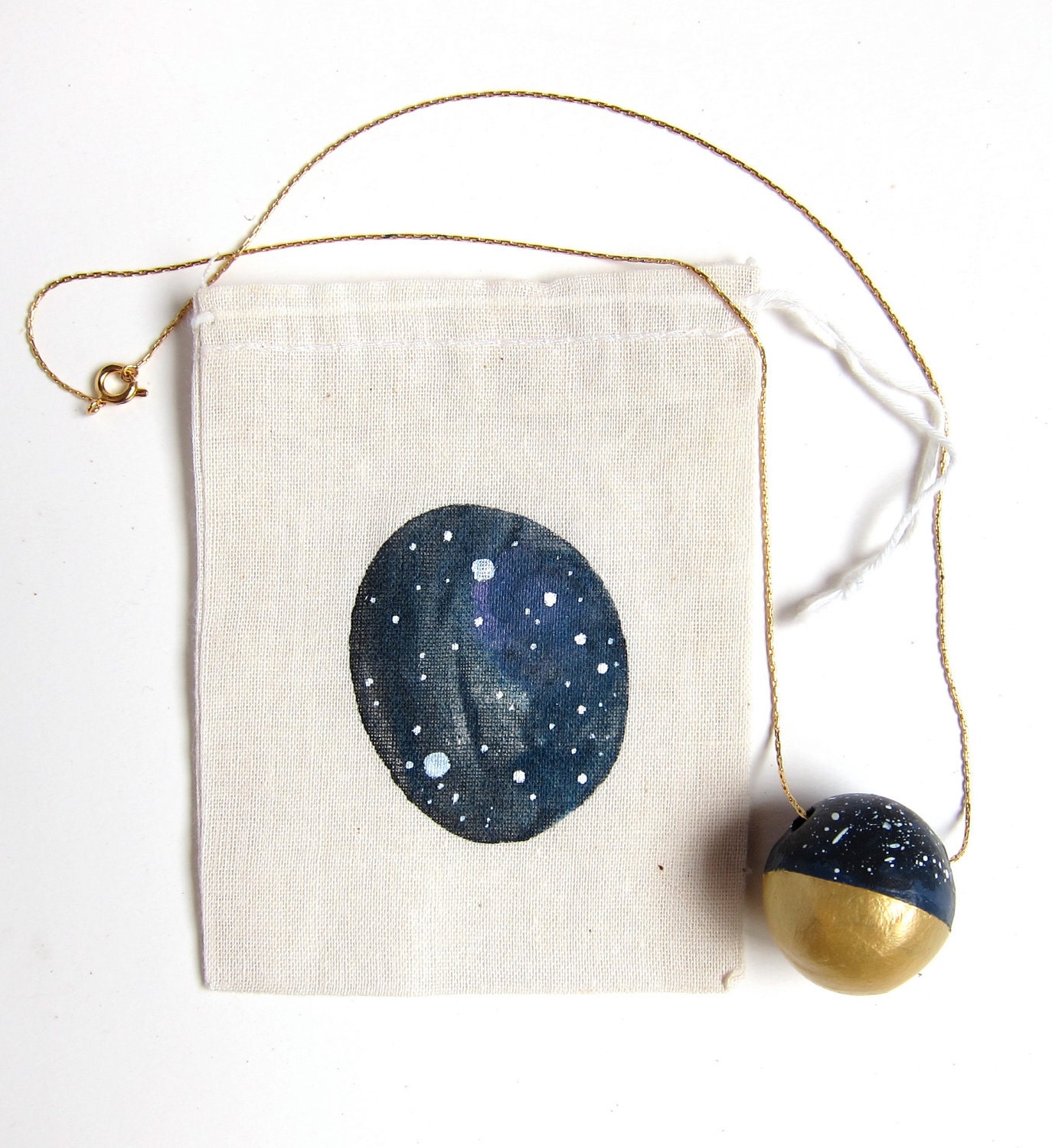 This also regardless of the fact that I actually have a rather strict budget. I count all my clothes-related purchased to the sum total of 365 dollars a year. That is, a dollar a day, which is what some people live on, so it should be plenty for everything: clothing, accessories, shoes, unmentionables...

I also count into that money stuff I thrift for swapping, because the end result is often, that I get more clothes.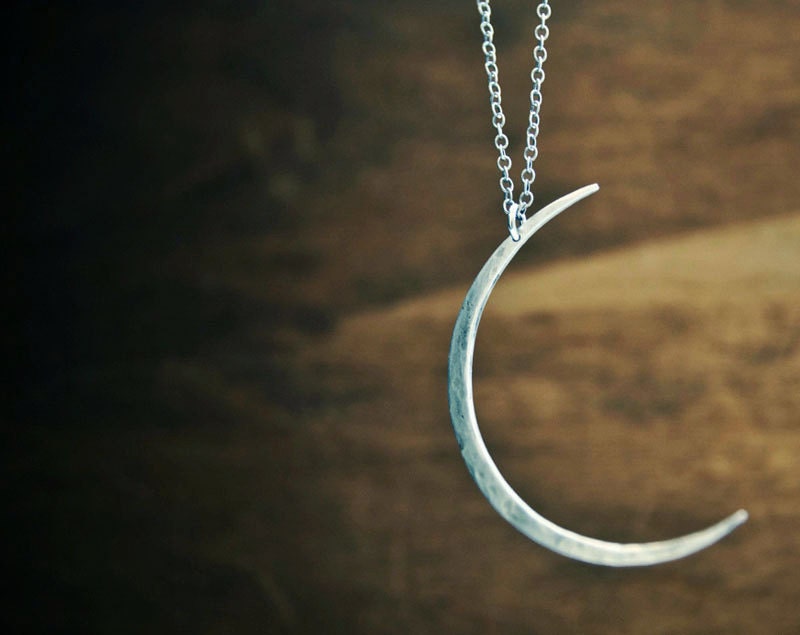 Here's how it has spread throughout this year: I've spent 62 dollars of it on etsy, 85 dollars for a handmade dress and about 130 dollars on vintage and thrifting. That leaves me with about 88 dollars, which I'm probably going to blow at the Fair.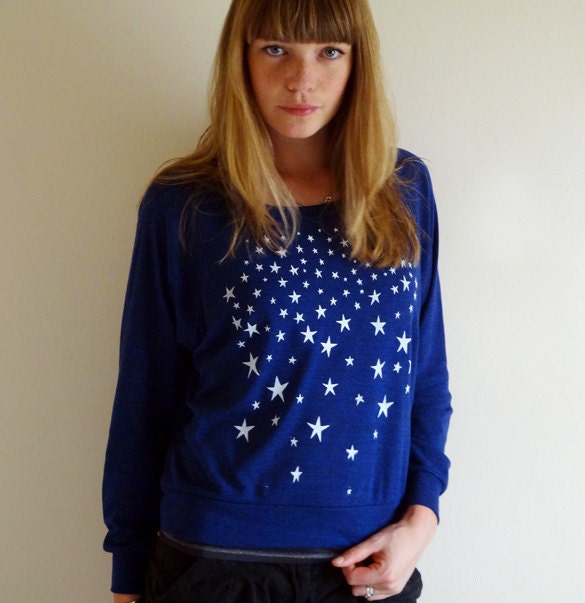 Initially, before really thinking about it, I felt like I had done pretty well for myself this year, because mostly I thrifted things for swapping and not so much for me, found really good deals and had a little more restraint than usual. Still, looking at my closet, it seems as though there are endless new items. Where did they all come from?

Well, I've gotten bunch of things as gifts, bartered for a bunch, traded (labor and clothes) for credit at the local consignment store and gotten items for free from The Dump. There's a big chunk of birthday money that I was planning so spend on something above my usual purchase limit, as well.
I'm not a minimalist, nor aim to be one, but suddenly I feel like these contradictory clothes problems, the bulging wardrobe, the lack of inspiration, the desire for specific items, are all part of the same cycle.
That too much of a good thing may be just too much and not a good thing...
Which is why I felt like I needed to write this post. Often, I find that I get a special clarity from writing blog posts on personal issues that trouble me. Partly it's because writing one's thoughts down makes ideas more concrete and publishing them, putting them out into the world underscores that, but also because you guys are my sounding board for such musings.
So tell me, please, what do you wear and why? How much do you spend on clothes? Do you wear everything in your wardrobe regularly, or are you a collector? Do you feel guilty/confused about your clothes habit?
I have some ideas on how to remedy this situation, but suggestions are very welcome.
All the images are of accessories and items of clothing I've thought about blowing my 80 or so bucks on.