Happy summer's day everyone and thank you for your thoughtful and insightful comments on the kitten post. On the interim the kitten, whom C. is considering re-naming Dandelion (I may oppose, but he is in charge of the naming committee.), has progressed to full-blown attack-all death-con 1 mode. No foot, dress hem, book, or garlic stalk is safe from her cunning.
C. is sailing the high seas and I'm about to take a long bike ride, but in case it's raining where ever you are, here's a book report on one of my favorite authors: Melanie Rae Thon.
Never heard of her? Sadly, I'm not surprised. Someone give this woman some sort of
Prestigious Book Award
. Maybe then she'll write another novel.
I will start with my favorite Thon book,
Sweet Hearts
, a heart and gut wrenching tale of two siblings, barely old enough to ride a bike, going on the lamb together, in a sort of child-like
Badlands
-manner.
Badlands, by the way, is one of my all time favorite movies. If you havent's seen this moody, violent gem, that inspired The Boss to write it's namesake album, is based on the real-life story of one
Charles Starkweather
.
The movie's protagonist, Holly, a girl barely out of adolescence falls in love with a beautiful, deadly hell-raiser named Kit, at who's instigation the two go on a killing spree around the state.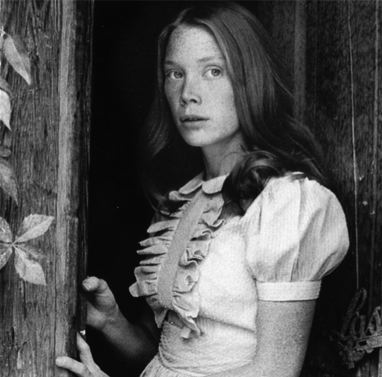 Holly's real-life counter-part, one Caril Ann Fugate, was all but 13-years old when she met the James Dean-obsessed Starkweather. In the movie the two lead the existence separate from the their small-town up-bringing, as well as their horrible crimes, equal parts a magical second childhood, folie á deux, and a dream, doomed from the beginning. The book shares this much with the movie and the real story. There is an element of magic to the terrible story of Cecilia and Flint Zimmer. Similar too, is the unflinching portrayal of those in society's margins, the truly cruel and odd and lost.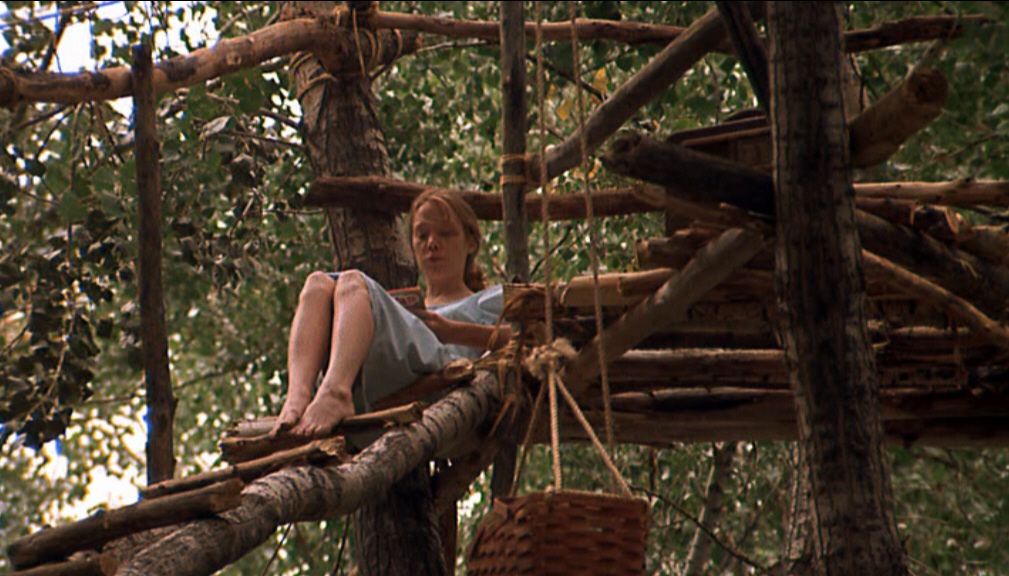 Sweet Hearts is partly told by them and partly by their deaf-mute aunt Marie, the daughter of a drowned woman, lover to her father, and chronicler of the family history. Thon paints an artful portrait of the adults and children, alike trapped in the fringes of the world. Descendants of Montana's Native tribes, Flint, Marie, Frances and Cecile are little more than ghosts, with no place to turn to in an inherently hostile society. Sweet Hearts is a story of a family, those who came before and those who went, and those who are just weathering the storm.
While Thon's latest book (published in 2001, 9(!) years ago) was something of a homerun, her previous efforts leave nothing to be desired, save for an occasional happy ending. Her novel Iona Moon, the story of a potato farmer's daughter, who after being gang-raped flees to Seattle only to fall in love with a married Native American man, offers an equally bittersweet narrative. It is almost impossible not to weep for the neglected Iona, a girl who can not escape herself.
Her two collections of short stories, Girls In The Grass and First, Body, are equally effective in sucking the reader into the underworld of characters so fragile and desperate, so confused and resigned, that at times it's hard to believe one isn't just listening to the internal monologue of an adolescent trapped in rural America. The lyricism of Thon's prose only drives the punch in further.
In other words: if you're not ready to be socked in the gut, do not pick up a book by this woman. If, however, you are deeply appreciative of an amazing, honest and achingly beautiful writing, please give this very under-appreciated author some love.
Your intrepid nerdling-er returns to her reading nook. Read you later!