Yesterday, my flatmate and I, made mint tea from some mint we had been growing in the back yard. We let the leaves seep in scalding water and then flavored it with lots of Indian Sugar, Moroccan-style.
I've been sick for days with a terrific cough and have lost count of the precise number of cups of tea I've had since it started. Tea is a comfort. It cheers you up.
I love tea. Green tea seeped in a little jade-green Japanese pot in the morning. Black tea with with oriental cakes from a friend's business trip. Spicy chai (not strictly tea, I know) in the first fall days. Tea in Mom's kitchen with illicit slices of her famous carrot cake, that we're supposed to be saving for company. Tea flowers blooming in the water, like sea anemones. One solitary cup of Oolong, with a very expensive and intricate pastry on the side, in some foreign city. Camping tea, with it's smoky taste, brought to boil over the fire, and with a metallic tinge in the after-taste, left by the enamel mug.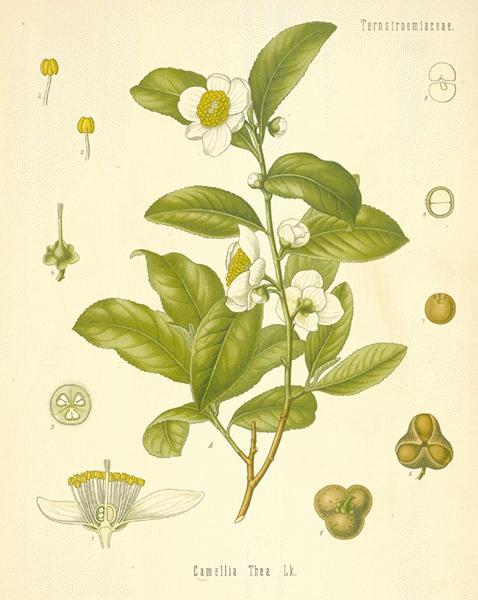 The hardware too is lovely; from the first miniature tea-set, for serving the uppity dolls, to the japanese earthenware mugs and lovely blue and white English landscapes on mis-matching single saucers, rescued from thrift stores, one by one. Tall cups, small cups, floral cups, gilded cups, cups with patterns on the inside, cups with a single decisive stamp in the underside.
There is one thing I will surely take to America with me, in the time-honored tradition of all immigrant women: my grandmother's old teacups. My mom saved them for me, because no one else in the family cared for them. They are ornate, and awkward, and maybe even a little tacky. There is no sugar dish, no pot, no creamer, all lost to time and misplacement and gravity, just four cups and seven saucers, and a little bit of history too.